Qualified osteopath
Work/life balance is just one of the things you'll love about this osteopath role.
Calling all osteopaths who like a varied work day, professional opportunities, and a life outside work!
Connect Health is growing, and we have a job vacancy for an osteopath who's ready to step straight into a busy and varied patient list.
We see a wide range of patients, including athletes and sports enthusiasts, mums and babies, and corporate and trade-based workers, along with more complex systemic health issues.
Our central Hamilton clinic has an onsite rehab studio, while our new Hamilton North clinic is located within a brand-new multidisciplinary centre. You'll work in both locations, depending on rostering.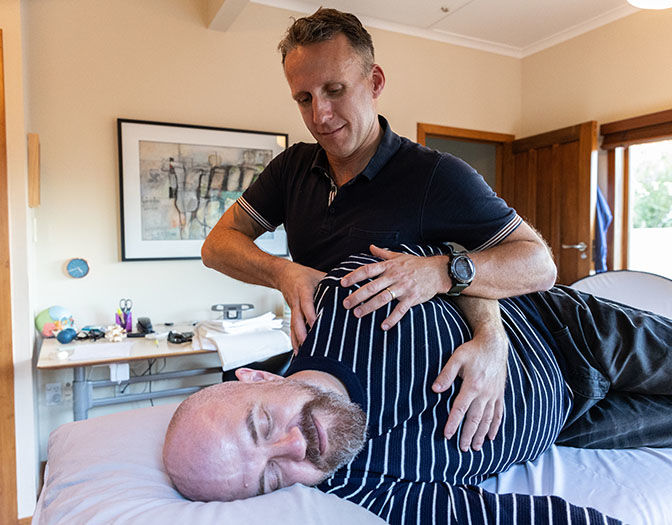 Who we're looking for:
We're looking for a qualified osteopath who:
Is registered, or eligible for registration, with the Osteopathic Council of New Zealand
Has a solid foundation of structural skills – cranial skills would be an advantage, but not essential
Brings sound experience as an osteopath – although recent graduates are welcome to apply
Has experience in paediatrics
Has a strong drive to develop your practice and knowledge
Who can work well as part of a team
What we bring to the table
As part of the Connect Osteopathy team, you can expect:
A four-day working week, with negotiable hours and no weekends
A friendly and supportive work culture
Support from our fantastic reception team, who will take care of all your admin and ACC requirements
Professional development, support and mentoring from experienced osteopaths
Hamilton is a great place to be
With Hamilton's active outdoor lifestyle there's a strong demand for our services, so it's a great place to practice as an osteopath – and get in some adventures of your own.
Its café game is strong, it's vibrant and affordable, and lots of fun can be had in an easy day trip, whether it's surf, snow, or mountain biking.
Immediate and ongoing osteopath vacancies
While we definitely need your expertise now, we'd still like to hear from you if you're keen but not quite ready yet. As our practice continues to grow, there are likely to be future vacancies for osteopaths.
We've brought in overseas osteopaths during the pandemic, so if you're looking at osteopath roles in New Zealand as part of your plans to make a move here, we can guide you through that process.
Get ready for an osteopath role that works with your lifestyle
Ready for an osteopath role that allows you to grow your skills and professional practice, while you're living your best life? It's here.